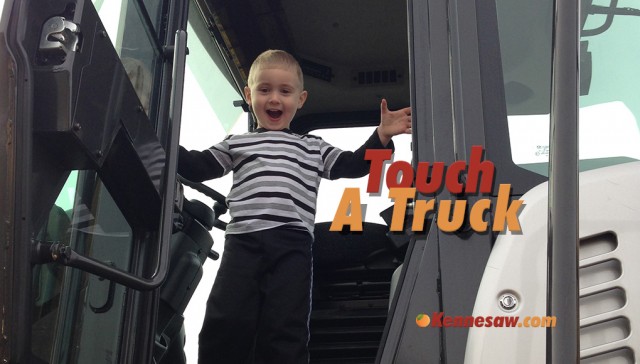 Get up-close and personal with larger-than-life trucks, heavy construction and public safety equipment, cool cars and specialty vehicles. Meet vehicle owners and operators, and have a blast watching your kids touch, climb on and interact with this awesome exhibition of transportation. Over 40 vehicles will be on display, along with a variety of other children's activities. Admission is free. Food and beverages will be available for purchase.
Touch-A-Truck is an exciting and educational annual community event hosted by the City of Kennesaw's Parks & Recreation, Public Works and Police Departments. If you or your company has a unique vehicle that you'd like to bring out, please contact Special Events Coordinator Laurel Fleming at lfleming@kennesaw-ga.gov.
Date:
March 10, 2018
This is a RAIN or SHINE event.
Time:
10 am – 2 pm
Admission:
Free. Food and beverages will be available for purchase.
Address:
Depot Park in Downtown Kennesaw
2828 Cherokee Street
Kennesaw, GA 30144
For more information, call (770) 422-9714.
This is one of two different touch a truck events that take place in Kennesaw.  The other is Cobb County Touch-a-Truck which takes place at Town Center Mall in September.