Get ready to put your imagination in gear and get into the driver's seat as Truck-a-Palooza (formerly Cobb County Touch-A-Truck) rolls into Town Center Mall in Kennesaw on Saturday, October 22, 2022. The event is sponsored by Cobb Safety Village and takes place from 10 am to 3:30 pm.
The event allows kids of all ages to get up close and personal with cars, trucks, and construction vehicles. Some of the vehicles include a heavy construction, public safety, cool cars, specialty vehicles, and even a police helicopter. Kids will learn about the functions they serve and even meet the drivers. Be sure to bring your camera and enjoy the great photo opportunities.
Date:
October 22, 2022
Time:
10 am – 3:30 pm
Admission:
$5 per person, max $20 per family (children under 2 are free)
Address:
Town Center Mall
400 Ernest W. Barrett Pkwy
Kennesaw, GA 30144
For more information, call (770) 852-3270.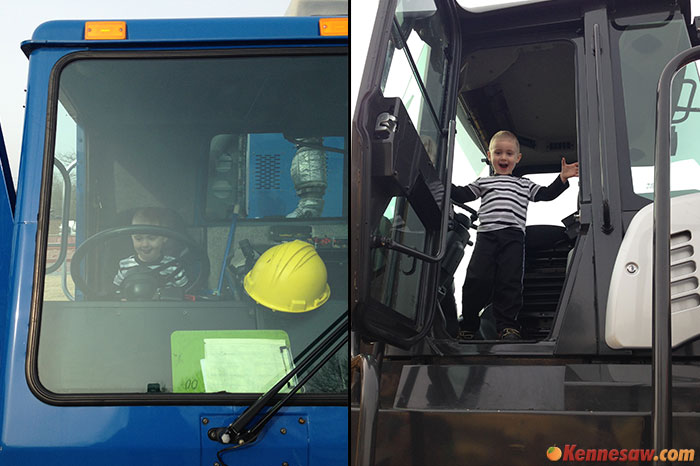 This is one of two different touch a truck events that take place in Kennesaw.  The other is Kennesaw Touch-a-Truck which takes place near the depot in downtown Kennesaw in March.