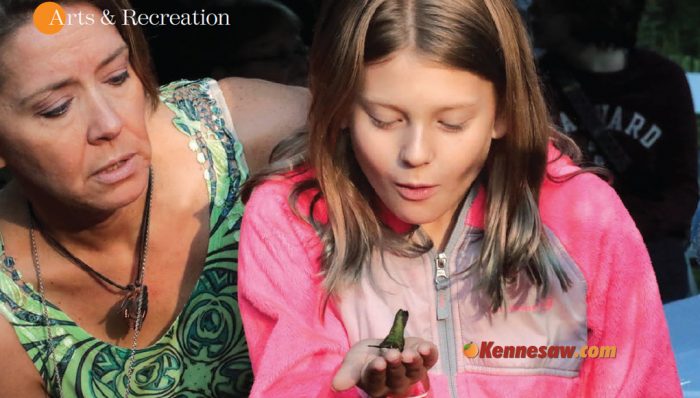 Smith-Gilbert Gardens features 17 acres of plantings, fine art, sculpture, and a historic circa 1880 home.  The mission of Smith-Gilbert Gardens is to serve as a resource for conservation, education and the enjoyment of horticulture, fine arts and historic preservation.
At the center of the gardens is the historic Hiram Butler Home which was built circa 1880 by Hiram Butler.  Mr. Butler worked for the Confederate railroad and was present during the "Great Locomotive Chase."
The gardens feature over 4,000 species of plants in 15 themed gardens united by woodland paths.  Gardens include the Bonsai Exhibit, the Palladino Camellia Garden, the tea house and waterfall area, the Rose Garden, the Conifer Display, and more.
Garden Hours:
Tuesday through Saturday from 9am to 4pm (last entry at 3:15pm)
Closed Sunday & Monday
Address:
2382 Pine Mountain Road
Kennesaw, Georgia 30152
Phone:
(770) 919-0248
Read More:
Smith-Gilbert Gardens Offers Year-Round Experiences for Families