Get ready to put your imagination in gear and get into the driver's seat as Truck-a-Palooza (formerly Cobb County Touch A Truck) rolls into Town Center Mall in Kennesaw.  This annual extravaganza celebrates the power, beauty, and diversity of trucks that span various makes, models, and sizes.  Enthusiasts and visitors have the opportunity to explore the trucks up close, appreciating the innovation and functionality that goes into each one.
Some of the vehicles include a heavy construction, police cars, SWAT trucks, fire engines, dump trucks, military vehicles, specialty vehicles, and much more. Kids will learn about the functions they serve and even meet the drivers. Be sure to bring your camera and enjoy the great photo opportunities.
Come explore:
Police cars
SWAT trucks
Fire rescue trucks
Fire engines
Heavy construction vehicles
Dump trucks
Military vehicles
And more
Date:
September 16, 2023
Time:
10 am to 3 pm
Admission:
$5 per person, max $20 per family (children under 2 are free).  All proceeds benefit the Cobb County Safety Village.
Address:
Town Center Mall (back parking lot by the food court)
400 Ernest W. Barrett Pkwy
Kennesaw, GA 30144
For more information, call (770) 852-3270.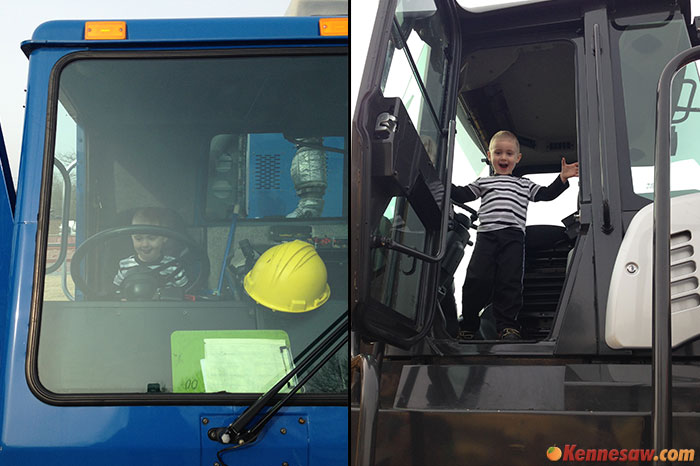 Cobb County's Truck-a-Palooza is one of two different annual touch a truck events that take place in Kennesaw.  The other is Kennesaw's Touch-a-Truck which takes place near the depot in downtown Kennesaw in March each year.