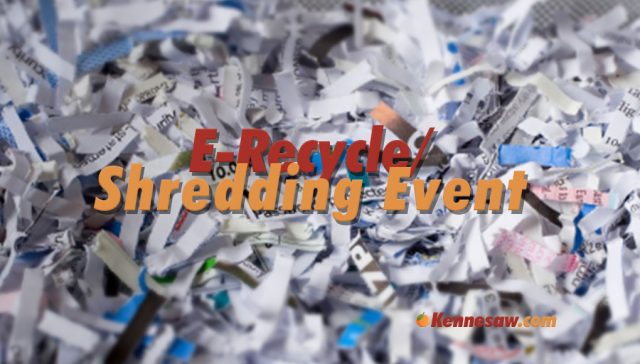 Keep Kennesaw Beautiful will host a community Electronics/Metal Recycling and Document Shredding Event at the Public Works facility on 3080 Moon Station Road. The event is free and open to all.
"This is a great opportunity for some spring cleaning," said Miranda Jones, Keep Kennesaw Beautiful Executive Director. "Along with old electronics, we can now accept metal items made out of steel, aluminum, brass, lead and copper."
Items accepted include computer equipment, telephones, cameras, VCRs, microwaves, stereos, and copiers/printers. There should be no concern about data retrieval from computers or phones since everything collected goes to the crusher to be completely demolished. The metal recycler will accept major appliances like refrigerators, washers, and dryers.
Not accepted are humidifiers, vacuum cleaners, tires, household trash, and non-electric equipment. TVs and CRT monitors will be accepted with a fee.
Secure personal document shredding will be done on-site. There is a 10 box/bag limit on shredding.
Date:
Annually in April and November
Saturday, April 27, 2019
Saturday, November 9, 2019
Time:
9am to noon
Address:
Public Works facility
3080 Moon Station Road
Kennesaw GA 30144
For more information, please call (770) 424-8274 or visit www.kennesaw-ga.gov.