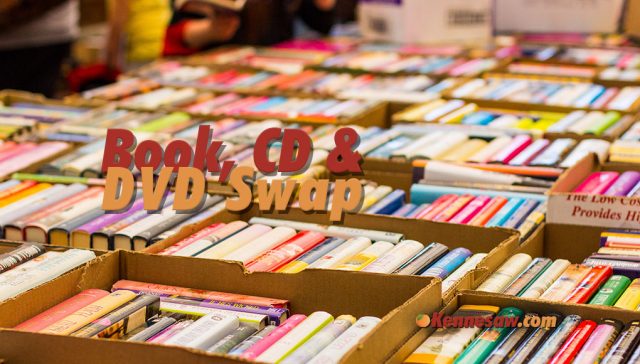 Books, CDs, and DVDs can be expensive, and you are probably tired of some of the ones you have. Now is the time to trade it for something else at The Kennesaw Book, CD, and DVD Swap. Simply drop off your gently used hardcover or paperback books, music CDs and DVD movies on Thursday and Friday, and receive a ticket redeemable for the same number of items during "open swap" time on Saturday.
Books must have both the front and back covers intact and be in good condition. DVDs and CDs must be in their original cases and fully operable. Please do not bring any magazines, software, record albums, VHS or cassette tapes, adult content, or any unauthorized or illegal material. All items remaining after the swap will be donated to a local charity. Please keep in mind that items will not be available for purchase during this free media swap.
Drop off dates and times:
Thursday & Friday, January 25-26, 2018 from noon to 8 pm.
Swap date and time:
Saturday, January 27 2018 from 8 am to 11 am.
Location:
Ben Robertson Community Center
2753 Watts Dr.
Kennesaw, GA 30144
For more information, call (770) 422-9714.